Welcome to Eneabba Gas Limited
The Company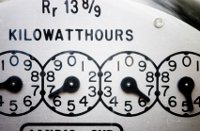 Eneabba Gas Limited was established as a public company on 12th December 2003, following detailed investigations into the viability and potential of UCG "Syngas" in the regions north of Metropolitan Perth. The Company was listed successfully on the Australian Stock Exchange (ASX code: ENB) on 28 April, 2006.
With the severe power shortages in Perth Metropolitan Area which began in February 2004 and the substantial growth demand from mining and infrastructure in the Mid West of WA, the Company developed a strategy to build a power station in the Mid West region as well as being in the proximity of the fast developing Mid West for direct delivery of power

The location of its proposed power station is close to its tenements, with the coal tenements that may well provide an alternative fuel supply for the gas-fired turbines of Centauri 1 at a more economical cost. The company has entered into agreements to ensure fuel will be a certainty.

Focus
Eneabba Gas Limited is focused on the development of the 168MW syngas, gas-fired Centauri 1
power station on Company-owned land 8km east of Dongara in the Mid West of Western
Australia. Its Centauri 1 Power Station project now has all the necessary regulatory approvals
for development. Eneabba Gas proposes to market power from Centauri 1 to the fast growing
Mid West region of Western Australia.